Rating: 3.5/5 stars
"Darling, I Love You" is a tribute to the wonderful animals in our lives. Short poems from the perspective of our lovely cats, dogs, and a few others.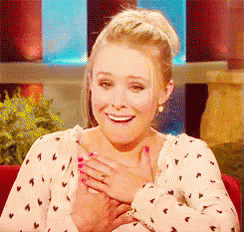 As I perused my local Barns and Noble looking for something different to read, I came across this book. Poems (a genre i'm working into) about animals (I have two cats, so yes!) Plus, the cover is adorable.
Now, most of the poems don't really seem like poems because, like rupi kaur, some of them are just one or two sentences making a statement. It's like, congratulations, you made a sentence.
But there are a few gems in there that were a bit longer that I really liked. They sounded more like poetry.
Like this one. The art style is also very good and so cute. Now, when reading poetry, I usually read looking for the writing to either make me feel, think, or both. This made me think a little but this book is pretty much just a cute little afternoon read. A pick me up. Something that I appreciate every now and then.
I recommend this book for the animal lovers. keep it on your coffee table, and browse through.
Happy reading!