I'm beginning to think that I like Melanie Dickerson's endings the best. "The Noble Servant" released a few days ago (May 9) and is a retelling of the Goose Girl. This is the third book in her Medieval Fairy tale series. (The other two series are the Spies of London series and the Hagenheim series). I don't have reviews up for the first two books yet.
Rating: 4/5
This is the story of Avelina's friend Magdalin. It has been two years since Lord Thornbeck's ball and Magdalin gets a letter saying the Duke of Wolfberg wishes to marry her. On the way, her evil servant forces her to switch places, causing Magdalin to be a goose girl. Steffan (Duke of Wolfberg) is on his way home and is nearly killed on the way. He must disguise himself as a shepherd to find out what is going on in Wolfberg.
If i'm honest, the whole time I was imagining how Steffan looked, I imagined he looked like the Arrow. I also liked how Melanie wrote Steffan to be … needy? He needed Magdalin to comfort him because of his fear of dark places. It was a nice vulnerability that I haven't seen in books recently. As always, her endings are always suspenseful and romantic to the core. I love the satisfaction I get every time their love is confessed and they finally kiss. I just sit there like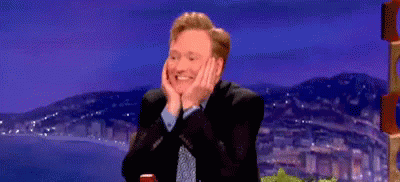 So, whenever I read a book, I subconsciously look out for a particular line that goes something like this: "I let out the breath I didn't know I was holding." I don't have a particular reason for disliking this line (maybe it's because I feel more creativity could be utilized there). But I don't like finding it all the same. I found it once in this book and I just groaned and set the book down for a second.
This book didn't have a whole lot of character development in my opinion. It was pretty plot driven, I think. Which made it different. I felt like I could relate the most to Magdalin, her kind and concerned way for others. This matched up to her personality in "The Beautiful Pretender" which is something I was looking at. I also appreciate flawed characters. Like Katrin. And complicated characters like Alexander and Agnes. It keeps the story interesting and gives it depth.
I would recommend this book to all. Also, I will post my reviews for the first two books in the next few days. I have read them and have stuff written, I just neglected to post them. After that I will be finally attempting to conquer "The Chronicles of Narnia"